Jacoby Ellsbury's two homers not enough for Yankees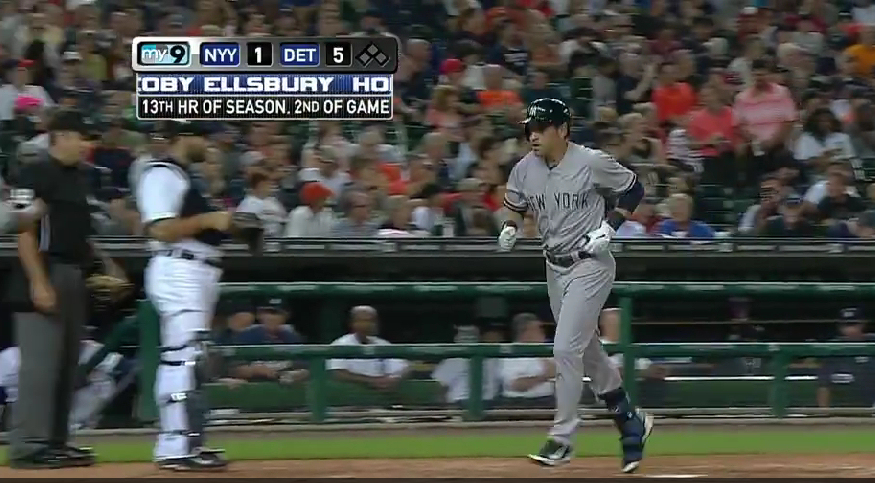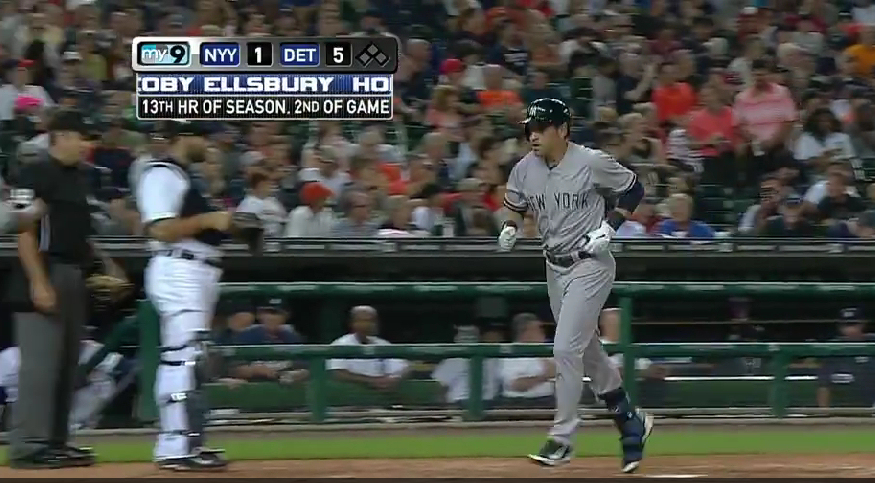 Jacoby Ellsbury homered twice, both of the solo variety, but the Yankees were unable to overcome the Tigers on Tuesday.
Ellsbury finished 3-for-4 on the night, homering the first time in the fifth and the second time in the eighth, both against Rick Porcello. The center fielder is coming off of a 3-for-5 (with a homer) performance on Monday as well. Overall, Ellsbury has 13 home runs, 60 RBI, 35 steals, and a .284/.347/.422 slash line in the first year of his seven-year deal with the Yankees.
Game Recap:
http://espn.go.com/new-york/mlb/recap?gameId=340826106