Jacoby Ellsbury (Navajo) pinch-hits but still getting an MRI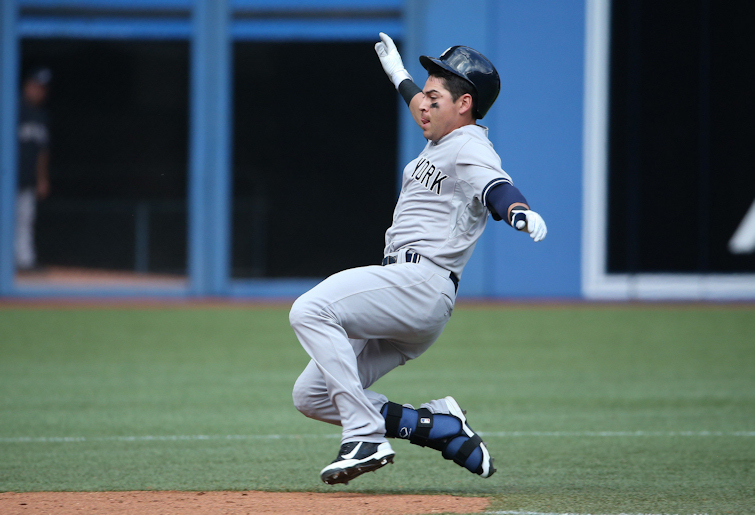 By Wallace Matthews | ESPNNewYork.com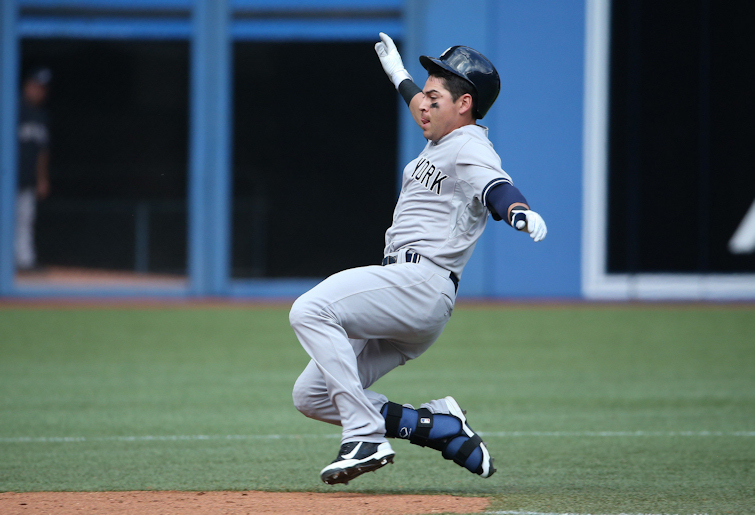 TORONTO — Jacoby Ellsbury (Navajo)  got into Sunday's game in the top of the ninth inning and almost made something happen for the Yankees by dropping a bloop into short right field and legging it to second before he was removed for pinch runner Ichiro Suzuki to protect his sprained left ankle.
But while he seemed to come out of it OK, Ellsbury's next move will be to an MRI tube. The Yankees' center fielder somewhat inadvertently revealed after the game that he would undergo the test Sunday night after the team's flight arrives from Toronto.
"It's still sore, but over the last couple days, they're real happy with the progress that I've made," Ellsbury said. "We've got the off-day, but I'll get the MRI tonight [and] have our doctors look at it. Hopefully it's a good MRI."
That raised some eyebrows in the clubhouse, since manager Joe Girardi never mentioned anything about an MRI either before or after the game, though it was understood Ellsbury would be examined by Yankees team doctor Chris Ahmad sometime between now and Tuesday night's game against the Red Sox.
"Did I say something wrong?" a somewhat sheepish Ellsbury asked.
It's up to the Yankees to determine whether Ellsbury is in violation of team protocol — remember GM Brian Cashman's violent reaction when Alex Rodriguez claimed he had been "cleared to play" — but the reality is, he looked much better this morning than he had Saturday night, he swung well during batting practice, and he seemed to be running full-speed in the ninth inning.
"My adrenaline was pumping," Ellsbury admitted. "I typically don't pinch hit. I stepped out of the box a few times [and] took a couple deep breaths to get my heart rate down. Once I saw that ball go in the air, I knew it was going to take a high hop. There was only one thing I could do. I was going as hard as I could run."
Read more at: http://espn.go.com/blog/new-york/yankees/post/_/id/79604/ellsbury-pinch-hits-but-still-getting-an-mri?ex_cid=espnapi_public