Chelsea Dungee (Cherokee Nation) given permission to transfer from the Sooners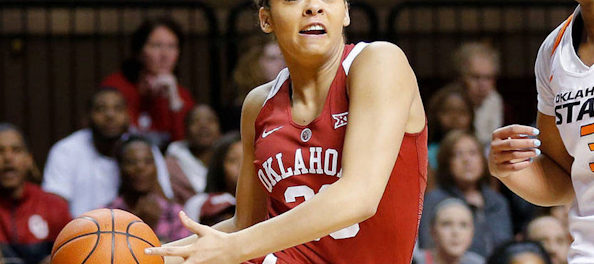 By Clay Horning CNHI Sports Oklahoma
NORMAN, Okla. — Oklahoma women's basketball coach Sherri Coale has announced that Chelsea Dungee, who just completed her freshman Sooner season, has been granted permission to transfer.
On its face, the news is a bit of a shocker. No freshman contributed as much as Dungee (Cherokee Nation) this past season and it was believed she would play a major role in the program for three more seasons.
From Sapulpa, Dungee started 18 of 33 games and averaged 7.4 points. She scored in double figured 11 times and recorded a career-high 18 points against Texas Tech.
Dundee was fifth on the team in minutes played, trailing only Peyton Little, Maddie Manning, Gabbi Ortiz and Vionise Pierre-Louis.
Given her departure, the Sooners will bring back three regular starters from last season's team: Manning (12.6 points per game), Pierre-Louis (11.9) and Ortiz (8.9).
Though she was never a part of Coale's last five rotation, averaging 10.6 minutes, freshman center Nancy Mulkey will also return starting experience.