Atlanta Dream's Shoni Schimmel left off the WNBA All-Rookie team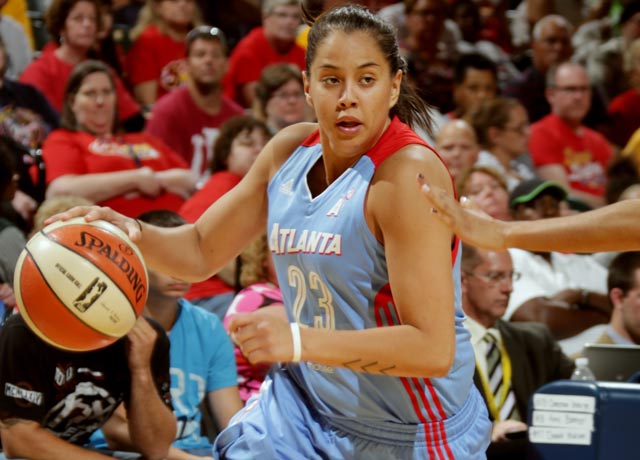 By Brent Cahwee, NDNSPORTS.COM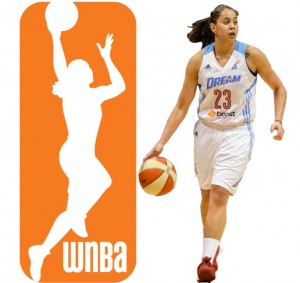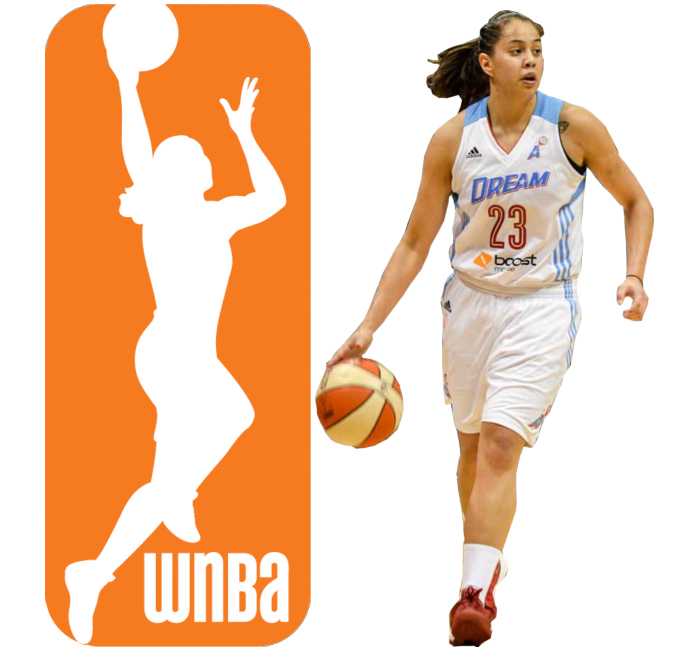 The WNBA  All-Rookie team was released on Thursday and all five rookies who made the squad were from the top seven  in 2014 WNBA draft order. However, the most notable name not on the rookie team was Atlanta Dream's rookie Shoni Schimmel.
At the beginning of the season, the Atlanta Dream rookie guard had one of the hottest starts to the season by dishing twenty one assists in her first two games of her career . Those stats tied a WNBA record and bested the Dream franchise record by one. As the season progressed Shoni would go on to average nearly 7 points and 3 assists a game. Even though she only started two games, Shoni always came off of the bench to give the team a spark or run.
Recently, she scored twenty points in one quarter of play that would become the 6th overall record for most points in a quarter for the league. Her last 10 game stats put her scoring in the double digit column and her assists improved to 4 assist per game but that wasn't enough to match the stats of the 5 players named to the All-Rookie team.
Shoni's season was highlighted by being the only rookie named a starter to the WNBA All-Star game where she scored 29 points against the league's top veteran players and she broke the All-Star game record for most points in a game and most three-pointers in a game at seven. She would also become the first ever rookie named the MVP of the All-Star game as well.
Probably the biggest stat that isn't considered in the rookie voting is the hundreds of thousands of fans that Shoni had brought to the WNBA. Whenever Shoni played on the road this season she had the biggest crowds (sometimes near sell-out) with hundreds of fans attending a WNBA game for the first time. People from all over Indian Country and fans from her days at Louisville showed up to support Shoni on the road, and WNBA franchises where having Native American heritage nights for the first time in history. A a total of seven WNBA teams held events when Shoni played at their facilities.
Shoni's assists this season ranked higher than 4 other of the rookies that made the squad and in terms of points/rebounds/assist this season Shoni ranked 6th overall, which was phenomenal considering she was the only rookie in the top 8 who weren't a starting member of their squad.
Shoni may not be the player of the year, rookie of the year, or on the all-rookie team but for Indian Country we all know who the real MVP is!!
Here are the members of the All-Rookie team for the 2014 season:
| | | | |
| --- | --- | --- | --- |
| Player | Team | Position | Votes |
| Chiney Ogwumike | Connecticut Sun | Forward | 11 |
| Odyssey Sims | Tulsa Shock | Guard | 11 |
| Kayla McBride | San Antonio Stars | Guard/Forward | 11 |
| Bria Hartley | Washington Mystics | Guard | 9 |
| Alyssa Thomas | Connecticut Sun | Forward | 7 |