Aspen Wesley (MS Choctaw) selected as MaxPreps/NFCA South Region National High School Player of the Week for week of April 24-30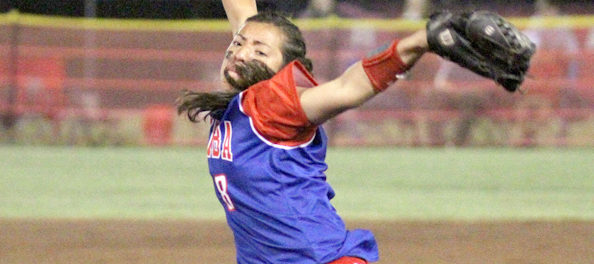 LOUISVILLE, Ky. –Neshoba Central's (Philadelphia, Miss.) Aspen Wesley (MBCI), was selected as a MaxPreps/NFCA National High School Player of the Week winner for outstanding play during the week of April 24-30.
South Region
Wesley guided the Rockets to a pair of victories over Lake Cormorant as she surrendered just one hit and struck out 33 of 38 batters she faced as opponents hit just .027 against her. The sophomore hurler tossed a pair of six-inning shutouts, including a no-hitter in the second matchup. In that contest, she was a walk away from a perfect game, striking out 16 in the 9-0 victory. Two days earlier, she surrendered one hit and matched a season-high with 17 strikeouts in a 10-0 win against the Gators.
The 2017 MaxPreps/NFCA High School Players of the Week are announced on NFCA.org every Monday during the spring season, with one representative chosen from each of the five regions. During the spring campaign, a player from each of five separate high school regions is selected.