Tanisha Begay (Navajo) Scores 11 for Fort Lewis who won their sixth straight game after doubling up on Northern New Mexico College, 95-44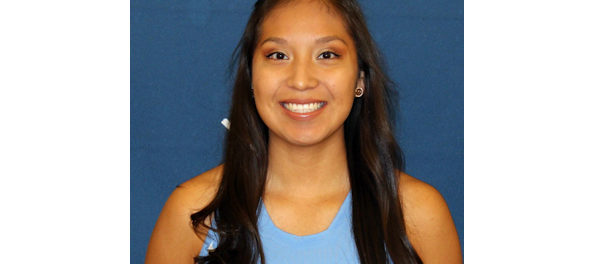 By Sarah Meier, Assistant Athletic Director
DURANGO – December 18, 2017 – The Fort Lewis College women's basketball team, ranked No. 16 in the WBCA Division II poll, won their sixth straight game Monday night after doubling up on Northern New Mexico College, 95-44.
The 51-point win marked the Skyhawks seventh straight win in Whalen Gymnasium, improving FLC to 7-0 on their home court and 11-1 on the season.  The Eagles move to 4-9 overall.
All 13 Skyhawks scored at least three points and five scored in double figures.
Kayla Herrera (Chippewa Tribe) made 3-of-4 field goals to tie for game high honors with 13 points.  She added 11 rebounds for her second double-double of the season.  Nine of her 13 points came from long range as she added three assists to her offensive output.
Briana Clah (Navajo) dished out a game high five dimes and tied Alyssa Yocky for 12 points.  Yocky, who was making her first appearance of the season, added eight rebounds and made all four free throw attempts.
Tanisha Begay (Navajo) came off the bench to net 11 points.  Sydney Candelaria added 10 points after sinking all six free throws.
The Skyhawks out-rebounded NNMC by 23 boards, 55-32.  Twenty-four of the Skyhawks points came from second chance attempts.
FLC finished the game shooting 45.6 percent from the floor (31-of-68), 44.8 percent from three-point range (13-of-29), and 71.4 percent from the charity stripe (20-of-28).
Fort Lewis will return to action on Dec. 29-30 against Chadron State College and Regis University.  Both games will tip-off at 5:30 p.m.