Senior Ashlynn Ward (Standing Rock Sioux) named to Great Northwest Athletic Conference First Team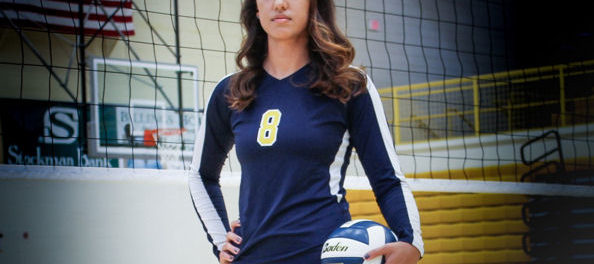 PORTLAND, Ore. – Senior Ashlynn Ward (Standing Rock Sioux) was named Great Northwest Athletic Conference First Team the conference office announced Tuesday.
Ward, a 6-foot-1 outside hitter from Rexburg, Idaho was selected as a first team honoree for the first time in her career. This season, the senior was consistently ranked in the top-5 in the GNAC in kills per set and this week is No. 3, finishing up her season averaging 3.46. On the outside, Ward ended the year with 398 kills and a .243 attack percentage for 15th in the conference. She is also ranked sixth in the league in points per set with 3.77.
"We are really proud of Ashlynn," MSUB head coach Casey Williams said. "Not only has she been recognized through MSUB as a leader on the court, she has been recognized in the conference as one of the top outsides. She has worked really hard to accomplish this and we couldn't be more proud of her."
"Ashlynn had a tremendous career here at MSUB," Williams continued. "She has been dominant for us on offense and has the unique ability to terminate the ball with almost any set she is given; her presence on the court will be greatly missed next year."
Ward ended the year playing in all 30 matches and 115 sets for MSU Billings. She led the team in attack percentage and kills and was second in blocks with 64.0 for .56 per set. The senior finished her final season as a Yellowjacket with the best numbers of her collegiate career. This year, Ward was rotated into the back line where she accumulated 149 total digs and had two service aces.
This year, Ward became just one of eight Yellowjackets to accumulate 1,000 career kills. Ward finishes her career on five of the 10 MSUB all-time records.
She is No. 7 in career kills (1,156), No. 6 in attempts (3,304), No. 10 in blocks assists (181), No. 9 in hitting percentage (.212), and No. 6 in sets played (400).