Rene Bourque (Metis) will play for Team Canada at the PyeongChang 2018 Olympics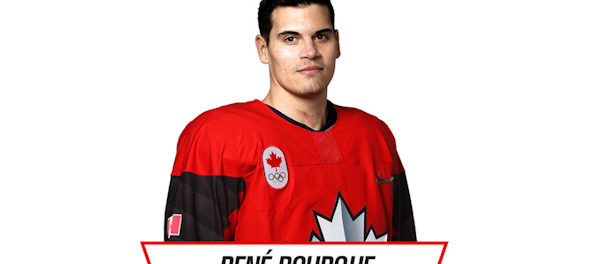 (Canada) – Rene Bourque (Metis Nation) will represent Canada at the 2018 Winter Olympic Games in PyeongChang, South Korea, announced Hockey Canada.
Bourque, a Lac La Biche, Alberta native, currently plays forward for Djurgardens IF of the Swedish Hockey League where his 13 goals lead the team and rank second in the league, while his 21 points rank second on his team. The forward spent 12 season in the NHL playing for Chicago, Calgary, Montreal, Anaheim, Columbus and Colorado.
Bourque played for Canada at the Karjala Cup in Helsinki, Finland, and Biel, Switzerland in early November, a tournament used by Hockey Canada to evaluate players in selecting the Olympic roster.
A former Wisconsin Badger from 2000-04, serving as a team captain his senior season, Bourque previously skated with Team Canada at the 2010 World Championship.
The 2018 Olympic Winter Games take place Feb. 9 -25 in PyeongChang, South Korea. Canada's men's team opens its Olympic tournament against Switzerland on Feb. 15, with later games against the Czech Republic on Feb. 16 and South Korea on Feb. 18.