Quentin Raynor (Yakama) scores 17 points for YVC in 91-65 victory over Columbia Basin College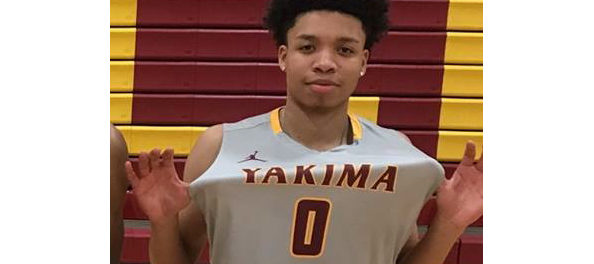 PASCO, Wash. — Gamaun Boykin had 22 points, Quentin Raynor 17, and Yakima Valley College was sharp at both ends of the court in cruising to a 91-65 victory over Columbia Basin College in an NWAC East Region men's basketball game Wednesday night.
Boykin added eight rebounds and three steals, while Raynor drained five 3-pointers for the Yaks (1-0, 10-4), who handed CBC (0-1, 2-11) its eighth straight defeat.
Modesta Britten added 13 points and five rebounds, while Jordan Blodgett and David Lindgren had 11 points each for the Yaks, which led 50-27 at halftime. YVC shot 48.6 percent from the field (35 of 72), including 50 percent from long distance (9 of 18), and had five turnovers while forcing 16 and limiting the Hawks to 39-percent shooting (27 of 69) from the field and just a 2-of-6 effort from the foul line.