NFL Player Profile: Tyler Bray (Citizen Band Potawatomi)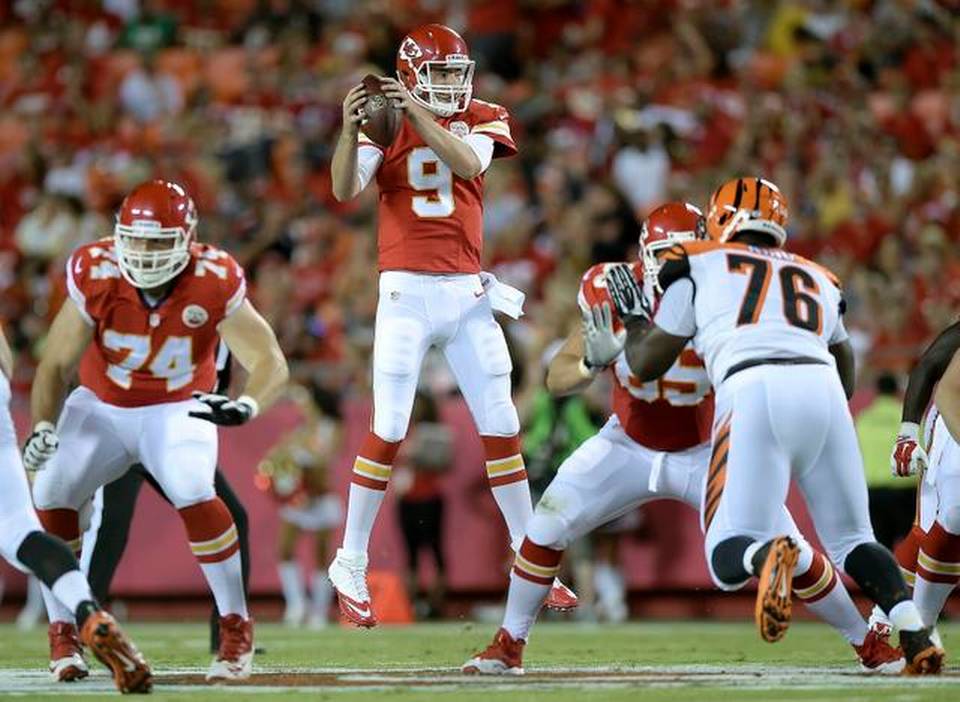 Tyler Bray (Citizen Band Potawatomi) is a second year Quarterback out of Tennessee. He is currently projected as the third string QB, and is still looking for his first NFL action. I talked to him after practice Saturday about his progress on and off the field:
How would you evaluate yourself so far at training camp?
TB: I've done all right. Night and day from last year, but I still have some room to grow.
What are changes you've made from last year?
TB: Understanding the game and the offense and the way we attack the field. At first you are just trying to learn the playbook but no understanding where Coach Reid wants to go in certain reads. Once you understand that it makes the game a lot easier.
You've been slimming up and getting rid of that 'Rookie 20' as you put it, how are you keeping fit this year?
TB: Eating right. Last year I ate a lot of pasta and stuff that wasn't good for me, and I wasn't running as much. This year I order the salads and try to be healthier.
Are there specific things that coaches are having you work on?
TB: Just little things. Picking up protection is big. If you can stay protected you have time to throw. That was my first big challenge in the off-season is learning the protections and getting them down so that if they brought anything I would know what to do.
Do you have any goals for training camp or this season?
TB: Just always improving. You don't want to set any goals as far as stats, just improve everyday. Get better at one thing every day and by the end of the season you're getting better at a lot.
Who is a Quarterback you want to face off against?
TB: Tom Brady. He's a great quarterback, one of the best in the league. Him, Peyton Manning,  or any of the top guys would be nice. Just playing against them would be a great challenge.
In game one of the preseason against the Cincinnati Bengals, Bray completed 2 passes for 37 yards.
Adam Waltz can be reached at adam.waltz@knpn.com.
Original Story at: http://www.newspressnow.com/opinion/blogs/sports/chiefs_among_us/article_9f8e49f0-3298-5342-891a-c271570b1ab5.html