By Brent Cahwee, NDNSPORTS.COM
(Washington) – The Tewaaraton Foundation has announced the 2014 Tewaaraton Award men's nominees, presented by Panama Jack, for the top player in Lacrosse. Twenty-eight men were selected as nominees for the 14th annual Tewaaraton Award, 5 finalists will be selected and honored May 29, 2014, in Washington, D.C.
The men's award nominees that are Native American include players Lyle Thompson (Albany), who was a 2013 Tewaaraton Award Finalist, Miles Thompson (Albany) and Randy Staats (Syracuse). Lyle and Miles are brothers from the Onondaga Nation in update New York. Lyle currently leads all players in NCAA Division I lacrosse in points per game at 6.67 and Miles is 2nd in the nation at 6.42. Randy Staats, from the Tuscarora Six Nations, has 44 points on 24 goals and 20 assists this season.
The Tewaaraton Award was founded in 2000, its mission was to both honor the most outstanding male and female collegiate players, and to recognize the Native American heritage of the sport of lacrosse. Since its founding, the Award has been endorsed by the Mohawk Nation Council of Elders and US Lacrosse, meaningful validation from the authorities of both the native era and modern era.  It is the highest award of achievement a collegiate lacrosse player can receive.
Here are the bios of the three native athletes on the list: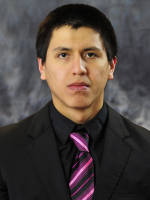 Lyle Thompson, University of Albany, Jr. (attack); Onondaga Nation
Lacrosse Magazine's Preseason Player of the Year has done nothing to hurt his stock. Thompson is averaging 6.67 points per game, tops in the nation. Thompson is on pace to have at least 115 points, which would set a new NCAA Division I single-season record. The current mark is 113, set by UMBC's Steve Marohl in 1992, when he averaged 7.6 points per game in 15 games. Can't be said enough: If Lyle Thompson or his brother Miles Thompson wins, either would be the first Native American winner of the Native American-inspired award.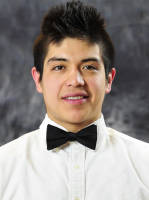 Miles Thompson, University of Albany, Sr. (attack); Onondaga Nation
Miles averaging 6.42 points per game, second in the nation, on 51 goals and 26 assists. That may surprise some, but he can do a little bit of everything (including create plenty of highlight-reel content). Miles is on pace for 111 points, assuming four more games, which would put him one shy of Marohl's record and give Albany a pair of 100-point producers. It's rare for one school to be represented twice in the Tewaaraton final five finalists, but if there's any year for it, it's this one.
Randy Staats, Syracuse University, Jr.(attack/midfield); Tuscarora Six Nations
Staats has 44 points on 24 goals and 20 assists so far this season for the #1 ranked Orangeman. He has three five-goal games on the year, plus has displayed a flair for the dramatic. It was Staats' behind-the-back pass to a cutting Billy Ward that resulted in the tying goal with 14.7 seconds left in last night's ACC semifinal win over Duke.
Best of luck to all three of the young men as they look to make history by becoming the first Native American winner of the Tewaaraton Award.