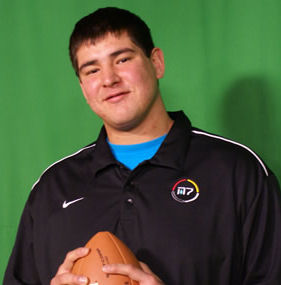 Not even five days has passed and former NFL Chicago Bears offensive tackle Levi Horn (Northern Cheyenne) has been picked up by the Minnesota Vikings. In a statement released to NDNSPORTS.COM Horn said "Im looking forward to play for a team with great tradion an pride. I thank them for giving me a a chance an will look to improve my skills an hopefully contribute to the vikings success next season."
Levi played with the Bears for the past two years and is an Ambassador for the Nike N7 initiative.
About Levi
At 6', 7" and 315 pounds, he became a prolific tight end as well as a defensive standout in high school, where he earned all state honors. Armed with tremendous potential and overcoming numerous hurdles, Levi had an immediate impact upon joining the Montana Grizzlies. As a starting left tackle with an enormous presence and a devotion to team, he was named an All-American in 2009. Levi signed as a free agent in 2010 and was waived on May 14th.